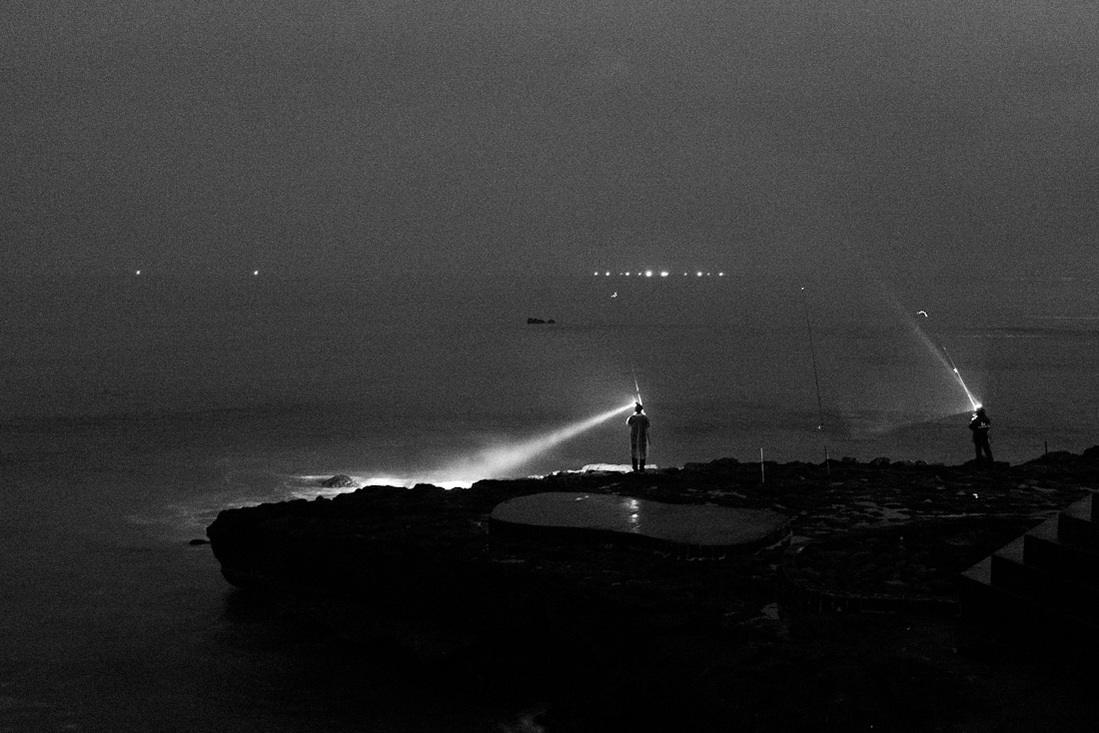 I hop on a motorbike expecting the inevitable. It's a very light rain outside, but I know things can change in a blink of an eye. I speed up to make it on time, passing a few people dressed in jackets and ponchos going the other way. The streetlights are dim, and I rarely sew any soul, as if everyone is expecting the moment the sky will fall.
I arrive at the pantai Pererenan and look around. The pristine waves are coming and going. The darkness selects for me what I should be seeing. The skies blend with the sea. I can see the tension on the black canvass. I feel I want to take this moment in entirely, yet I fail with my mind making suggestions I should be elsewhere. I take a few shots.
The rain increases. I hop on the back and make haste. In a few minutes, I will see the torrents of rain pouring down. Making waves, creating rivers, and cleansing mother earth from whatever is on the surface.